ADVANCES IN BERRY CROPS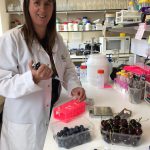 Susan Mc Callum, James Hutton Institute, UK
Research Leader in blueberry genetics and breeding with extensive experience in phenotyping and genotyping soft fruit for a range of biotic and abiotic traits. Her research focus on mechanisms of yield instability in blueberry, genetic resources in blueberries, high throughput phenotyping for raspberry and blueberry using hyperspectral imaging, and on the use of strawberry, raspberry and blueberry genetic resources and pre-breeding lines for the creation of enhanced breeding material with increased quality and resilience.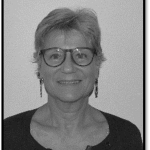 Béatrice Denoyes, Inrae, France
Senior scientist in charge of research on Fragaria at INRAE Bordeaux. Her research focus on strawberry genetics: balance between flowering and plant development, fruit quality, effect of environmental constraints.
SCIENTIFIC COMMITTEE
Saila Karhu, Finland ; Laura Jaakola, Norway ; Jian Sun, China ; Bruno Mezzetti, Italy ; Stan Pluta, Poland ; Louise Gamble, UK ; David Yarborough, USA ; Amèlia Gaston, France ; Nahla Bassil, USA ; Samir Debnath, Canada ; Silvia Sabbadini, Italy ; Marina Gambardella , Chile ; Yuntao Zhang, China ; Gordon McDougall, UK ; Yeoung, Young Rog, S. Korea ; David Percival, Canada ; Saskiko Isobe, Japan ; Luca Mazzoni, Italy ; Helen Cockerton, UK ; Jorge Retamales, Chile
CALL FOR ABSTRACTS
There is an increase in demand from consumers for fresh, tasty, convenient and healthy berries. There have been advances in new tools for plant breeding and production systems including genomics, metabolomics, high throughput phenotyping, data acquisition and postharvest management aimed at meeting this demand. Berry research and the berry industry as a whole has become increasingly complex. Climate change is resulting in milder winters affecting dormancy and bud break in some areas highlighting the need to move genotypes to new or different environmental or production systems. Both consumers and researchers are also taking a greater interest in trying to understand how berry consumption affects our health and well-being and how post-harvest storage and shipping may affect this.
This symposium is inviting abstracts from individuals involved in basic and applied research across all of the berry species.
Themes of the symposium will be diverse and will include biotechnology and new approaches in berry breeding, genomics and genome organisation in berry species, ecology for wild berry species relative to crop species, new berry cultivation systems including interactions with agroforestry, environmental stresses such as winter hardiness and fruit yield along with the role of plasticity and diseases resistances across berry species, architecture of the berry plants, fruit quality including health compounds and food security throughout the berry chain.
Species concerned by this symposium are all small berries.