PLATINUM PACK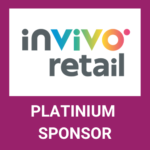 INVIVO RETAIL
The InVivo group is one of the leading European agricultural groups with a turnover of nearly 10 billion euros, more than half of which is generated in France.
InVivo Retail, the InVivo group's multi-brand, multi-channel distribution division, is present in four business lines: garden centres, pet shops, lifestyle and food distribution.
GOLD PACK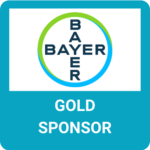 BAYER
SILVER PACK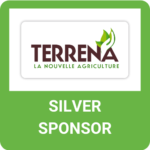 TERRENA
Terrena is a cooperative of farmers in the Northwest of France, parent company of an agrifood group.  With a €4.76 billion turnover, 20 992 cooperative partners members and 13 587 employees, Terrena is one of the principal actor of agriculture and agrifood in France. The Cooperative is deeply involved in the development of plant activities in the Val de Loire area, with viticulture, seeds multiplication and obtention, vegetable gardening, ornamental horticulture with Hortival Diffusion, and fruit plants with Dalival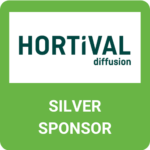 HORTIVAL Diffusion
Founded in 1838 in the heart of Anjou, Hortival Diffusion is the specialist in production of ornamental trees, shrubs and perennials. With more than 1,400 varieties, it is one of the most important European productions and the very first in France for specialized distributors: nurserymen, garden centers and landscape companies. Hortival Diffusion is present at IHC through the entity FPB (Formidable Plant Breeders), its department dedicated to varietal innovation. Thanks to its own breeding programs and licencing agreements with numerous partners around the World, FPB creates today new trends that will inspire customers and drive the different plant markets.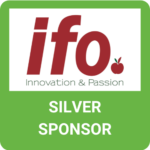 IFO
IFO is one of the leading private companies specialized in the research and development of new varieties and rootstocks of apple and pear trees. The IFO team is made up of 13 experts covering a range of skills from variety breeding to the commercial launch of new varieties. Thanks to the experience gained through Dalival's founding nurseries, IFO has established an important network of partners around the world. Therefore, IFO offers a unique expertise as it can both propose to marketers some varieties adapted to their requirements and provide breeders with ambitious and relevant commercial development of their varieties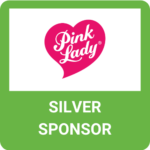 PINK LADY®
Pink Lady® Europe, a non-profit association, brings together 3,000 apple growers, 11 nursery owners, 14 certified distributors and 85 packing stations. Committed to the values of PROGRESS - RESPONSIBILITY - INNOVATION - SHARING - PLEASURE, Pink Lady® Europe orchestrates the strategic development of apples from quality in the orchard to end consumers.Through its PinkLAB project incubator, the association supports around ten start-ups to identify and develop innovative technical and technological solutions for increasingly sustainable production.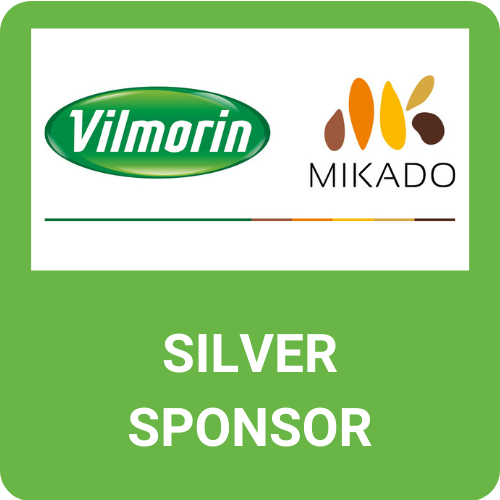 VILMORIN MIKADO
Vilmorin-Mikado is a Franco-Japanese seed company specialized in creating, producing, and marketing vegetable seeds for professionals since 1743.
Its extensive, unique, and original range, commercialized under the brands Vilmorin and Mikado Kyowa Seed, is distributed in over 100 countries, meeting a variety of needs all over the world.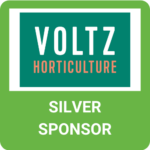 VOLTZ HORTICULTURE
Voltz Horticulture is an activity of Graines Voltz, a professional distributor of seeds and young plants for flowers and vegetables. With this specialisation, the company offers throughout the year a wide range of flowers and vegetables for cities, gardens and private balconies and terraces. These products are intended for professionals: horticulturists, nurserymen, landscapers, private and public communities.
In constant research, VOLTZ HORTICULTURE offers new solutions that are always more efficient, more creative and more reliable in order to allow its customers to enhance their know-how and to develop their sales with gardeners, who are increasingly in search of nature!
OUR SPONSORS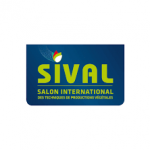 SIVAL
The Sival, Plant Production Exhibition, is supported by Destination Angers and takes place at the Parc des Expositions in Angers.
SIVAL is the only exhibition in France to offer a complete and efficient range of equipment and services for specialised crop production. Each year it welcomes 700 exhibitors and 26,000 professional visitors.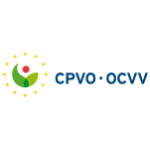 CPVO-OCVV
The Community Plant Variety Office is an agency of the European Union located in Angers and responsible for plant variety rights at European level. At #IHC2022, the #CPVO will present a new study assessing the socio-economic impact of plant variety protection in the EU.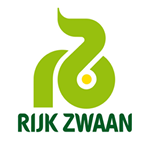 Rijk Zwaan
Rijk Zwaan is a vegetable breeding company: we develop new vegetable varieties and sell the seeds produced from them all over the world.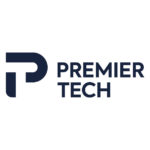 Premier Tech
Premier Tech is a team driven by a common passion: to make a difference in the life of people, businesses, and communities, and has been doing so since 1923. What sets us apart is the passion of our 5,000 team members in 28 countries and our Technologies that come together to bring to life solutions that help feed, protect and improve our planet.
Since 2013, Premier Tech has been developing its know-how in France in the field of growing media and biostimulants and has been putting all its professional expertise at the service of plant production.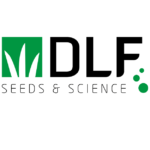 DLF
DLF France, part of the World Leader and  based in Anjou for over 30 years, breeds modern, sustainable, top performing, turf and forage grass varieties for home owners, landscapers, sports fields and farmers. Our varieties and products can be found across France, Europe and the World, proudly "made in Anjou".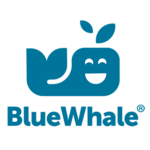 Blue Whale®
Blue Whale® is the leading French apple grower and supplier with 50 years of know-how and expertise in the apple business. It has 300 fruit growers, 240 000 tons of apples per season, 25 apples varieties, exports in 71 countries. Innovation is very important at Blue Whale® with the development of new apple varieties and organic apples in order to stay at the top of the market trends. We are also innovating in our cultivation techniques to grow our apples in the most sustainable way. Indeed, we have more than 6500 hectares labeled "High Environmental Value" (HVE).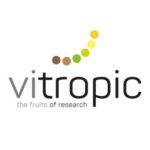 Vitropic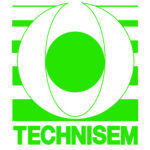 Technisem