FRENCH PROFESSIONALS AND R&D EXPERTS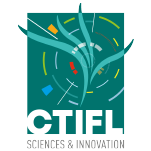 CTIFL
The Centre Technique Interprofessionnel des Fruits et Légumes - CTIFL - is the research and development organisation serving the fruit and vegetable sector, from production to distribution. As a pivotal point at the crossroads of fundamental research, applied research and innovation, the CTIFL works directly with professionals.
It is the key player in helping them to meet the challenges of competitiveness, innovation and sustainable production and thus contribute to guaranteeing the quality and accessibility of the products that consumers expect. To achieve its objectives, CTIFL conducts experimentation and research programmes, innovation initiatives, economic and regulatory monitoring, training and dissemination of information to professionals.

www.ctifl.fr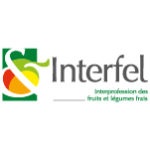 INTERFEL
Created in 1976, Interfel brings together all the trades in the fresh fruit and vegetable sector. All functions are represented: production, cooperation, shipping, import, export, wholesale, distribution (supermarkets, specialised shops and collective catering). A private law and initiative organisation, Interfel is recognised as a national agricultural interprofessional association by French rural law, as well as by the European Union since 21 November 1996 within the framework of the Single Common Market Organisation (CMO).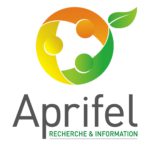 APRIFEL
Aprifel, the Agency for Research and Information on Fruit and Vegetables, is an association under the French law of 1901 created in 1981. Its core mission is to analyse and communicate knowledge on the links between fruit and vegetables and health, food safety and sustainability. Aprifel is a non-profit organization that acts as an interface between scientists, civil society and fruit and vegetable professionals. It takes action to mobilise stakeholders to help translate science into action.
To do so, Aprifel mobilizes the national and international scientific community, produces and distributes publications and organizes information symposiums and international conferences. To carry out its missions, Aprifel relies on a board of administrators composed of personalities representing the association's fields of competence, a scientific council composed of external experts and a consumer council bringing together a dozen national consumer associations. The association can therefore provide factual and consensual information.
Since 2006, Aprifel publishes the Global Fruit and Vegetables Newsletter (GFVN), a monthly newsletter disseminated throughout more than 30 countries to 14 500 subscribers. The articles published are scientifically based and come from the literature review.
More info : www.aprifel.com/en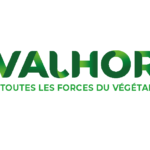 VALHOR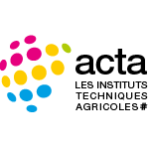 ACTA
Agricultural Technical Institutes (known by their French initials, ITAs) are professional tools for applied research and transfer, specialised by sector (field crops, livestock, fruit and vegetables, viticulture, specialised production (horticulture, medicinal plants, tropical plants, algae etc.), organic agriculture).
Acta, leads this network, bringing them together and promoting their expertise in the field and their unique know-how in France and abroad. Collectively, this network is a model for supporting competitive and sustainable innovation and amplifies value creation within territories, agricultural sectors and agro-industrial companies.

Follow Acta on :  @Acta_asso
Communication contact :
Marie Sela-Paternelle, communication@acta.asso.fr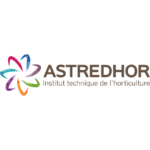 ASTREDHOR
ASTREDHOR - French technical institute of horticulture.
ASTREDHOR designs and implements research programmes and innovation to improve the technical, economic and environmental performance of horticultural, florist and floricultural and landscaping companies. This horticultural technical institute has State approval since 2008, and boasts more than 100 employees across 10 experimental stations, conducting applied research programmes at regional, national and internationalscales. ASTREDHOR's research activities provide support services and expertise tocompanies and 1,100 members.

laure.dreux@astredhor.fr
www.astredhor.fr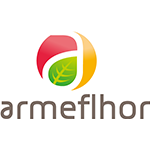 ARMEFHLOR
ARMEFLHOR - Technical Institute of the Indian Ocean
(Reunionese Association for the Modernisation of the Fruit, Vegetable and Horticultural Economy)
The ARMEFLHOR ITA is part of Acta's RITA institutes network (agricultural innovation
and transfer networks) covering France's overseas territories.
As an associative structure, it was created by professionals in order to contribute to the improvement of the performance and competitiveness of horticultural companies in Reunion. It has been supporting those working in the sector for around 30 years and manages experimentation on new techniques to develop the fruit, vegetable, horticultural and organic farming sectors and improve crop protection in tropical areas.

toulassi.nurbel@armeflhor.fr www.armeflhor.fr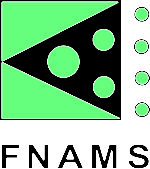 FNAMS
FNAMS - National Federation of Seed Multiplier Farmers
From seed planting to harvesting, FNAMS studies and develops the best technical and
economic management plans to produce quality seeds and improve the profitability
of production. The work focuses on four species: forage plants, vegetables, cereal
and protein crop seeds and industrial beet. Research programmes are defined in
accordance with GNIS's sectional groups, within the framework of the GNIS sections, by
representatives of seed producers and companies and with the participation of ARVALIS
- Institut du végétal.The technical team of 41 full-time employees comprises 28 engineers
and technicians working across seven experimental sites.

valerie.trijean@fnams.fr www.fnams.fr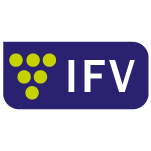 IFV
IFV - French vine and wine institute
The aim of the French Institute of Vine and Wine is to support the wine industry in its
innovative projects, from the vine to the bottle, by disseminating technical progress and
technology transfer to the vineyards to improve their competitiveness and sustainability.
The IFV has 20 R&D (research and development) units, organised in a regional network,
as close as possible to the vineyards and companies in the sector. The 160 IFV engineers
(ampelographers, agronomists engineers, geneticists, oenologists, microbiologists)
ensure partnerships and synergies with all synergies with all the actors of research at
the regional, national and international levels. The IFV has the double qualification of Agricultural Technical Institute (ITA) and Agri-food Technical Institute (ITAI).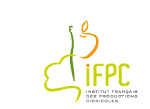 IFPC
IFPC is the applied research institute working for the French cider sector. It conducts research and innovation programmes for the benefit of businesses in the sector, ranging from agricultural production to processing, with the objective of enhancing competitiveness and sustainable development. It is recognised for its excellence through the official qualification of Agricultural Technical Institute (ITA) and Agro-industrial Technical Institute (ITAI). Fifteen highly qualified staff, based on two stations, contribute tothe institute's missions, which comprise in particular the creation of technical references, the development of innovations and the coordination of partners in collective research and development programmes.

remi.bauduin@ifpc.eu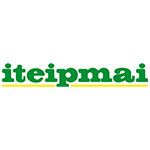 ITEIPMAI
ITEIPMAI - French research institute for perfume, medicinal and aromatic plants
ITEIPMAI is a professional research organisation, recognised by the Ministry of Agriculture,
for the perfume, aromatic and medicinal plant sector and certified by the Ministry of
Research. It includes 25 permanent staff of which 12 are engineers and managers.
It conducts finalised applied research supporting the aromatic, medicinal and perfume plant
sectors. Its main technical activity aims to improve farmers' incomes and to secure it in
the longer term, making it possible for agricultural and industrial companies to achieve
sustainable development and generating trust and guarding the welfare of consumers.

guillaume.fremondiere@iteipmai.fr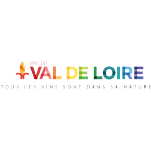 INTERLOIRE FEDERATION VITICOLE
Interloire and the Anjou and Saumur Wine Federation, professional wine organizations, are official partners of the 2022 International Horticultural Congress in Angers. They will offer delegates the opportunity to taste the wines of Val de Loire during the welcome reception and during the gala dinner.
The Loire Valley is the 3rd largest appellation region in France, including a total of 53 appellations and the IGP Val de Loire, which extend along the royal river : the Loire.
Red, white, rosé, sparkling..., the wines of The Loire Valley have a large palette of colours and style ; the wines are unusual in that they are, for the most part, produced from a single varietal : Melon de Bourgogne for Nantes area ; Chenin and Cabernet France in Anjou, Saumur and Touraine ; Sauvignon in Touraine.
From the Central Vineyards to the Atlantic Coast, The Loire vineyards are the most diversified in France,  occupying river banks, slopes and plateaux, which overhang the river and its tributaries.
As a testament to all the region contributes to French and global culture, the Loire Valley (between Sully-sur-Loire and Chalonnes-sur-Loire) was added to UNESCO' World Heritage list in 2000.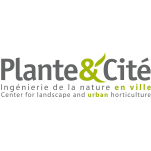 PLANTE &CITE
Plante & Cité is the French national centre for research and experiments in the area of green spaces and urban landscaping. Created in Angers in 2006, Plante & Cité is a non profit organization chaired by the City of Angers. It has now more than 650 member structures. The technical centre ensures the transfer of scientific knowledge to professionals working in green spaces, businesses and local authorities.
www.plante-et-cite.fr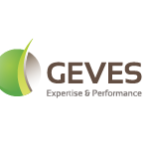 GEVES
The GEVES (Groupe d'Etude et de Contrôle des Variétés Et des Semences) is a french company which conducts studies for the description, evaluation of varieties, analysis and control of seeds. Its expertise on all cultivated species assure it a reference role on the international and national level.
www.geves.fr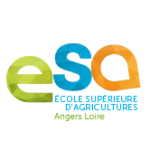 ESA
Ecole Supérieure d'Agricultures – Angers (ESA) is a multidisciplinary private Institute of Higher Education and research founded in 1898 specialized in the fields of Agriculture, Agronomy, Food Science, Viticulture, Environment, Supply chain and Marketing.More than 3,000 students are studying at ESA – including 900 engineering-students and 250 foreign students from more than 35 different countries, a recurring number welcomed every year. The teaching method combines field experience with scientific and technical fundamentals that evolve with every innovation. It relies on the scientific excellence of applied research, of its studies and advice. Therefore, it makes ESA one of the leading agricultural higher educational groups in France.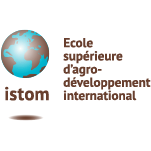 ISTOM
L'ISTOM,  the Graduate School of International Agro-Development, is a school accredited by the French engineering commission, called the CTI (Commission des Titres d'Ingénieur) . The CTI is the relevant body in charge of carrying out evaluation procedures that lead to the accreditation of the institutions to award engineering degrees.
It trains players committed to the global agro-ecological transition thanks to a strong awareness of agri-development and the major global issues of sustainable development, which are at the heart of the school's project.Istom's programme combines life and environmental sciences, socio-economic aspects and engineering tools, while placing an emphasis on  the field thanks to 16 months of internships and missions spread throughout the cursus. This multidisciplinary pedagogy in project mode offers all the qualities and skills necessary for future ISTOM graduate engineers.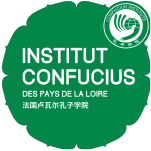 Confucius Institute of Pays de la Loire
Opened in November 2009, the Confucius Institute of Pays de la Loire is a 1901 law association whose purpose is to:
Promote Chinese language and culture to the general public (courses, exhibitions, shows, conferences, workshops)
Build and share knowledge on:
- the practices of the business environment in China
- the management of multiculturalism
- geopolitics, economics, social issues, etc.
Facilitate cooperation between French and Chinese actors
The Confucius Institute counts among its members the Region Pays de la Loire (twinned with the Province of Shandong since 2005), the City of Angers (twinned with the City of Yantai since 2006), the Angers Loire Métropole Urban Community, the University of Angers, the Western Catholic University and the Chamber of Commerce and Industry of Maine-et-Loire.
Hence as defined as one of the Angers city's major events of the year 2022, it was important to the Confucius Institute to be part of that International Horticultural Congress adventure.
Moreover, China is becoming the leader of the energy transition and sustainable development.
Indeed, China has lowered its carbon emissions more than any other country in the world even as the country became the world's second economic power, thus making the Middle Kingdom a true example in this area.
China therefore supports this global trend through numerous initiatives, such as the new concepts of "green development" and "ecological civilization", but also through the creation of new technologies, new production conditions and interaction between human beings and their environment.
The prospect of a future "green power" in Asia may resonate with Western multinationals and SMEs in the sector.
As a result, the Confucius Institute of Pays de la Loire wanted to suggest to the City of Angers the creation of an Asian style garden.
This garden will serve as the setting for the Gala evening of the event which will see the torch handed over to the future exhibiting country.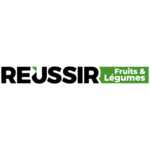 Réussir Fruits & Légumes
Réussir Fruits & Légumes is a magazine for arboriculture and vegetable crops in France and French-speaking countries. This monthly publication is a tool for disseminating the results of research and experimentation among professionals in this sector. The editorial team at Réussir Fruits & Légumes consists of three specialised journalists and a network of correspondents, as well as numerous collaborations with research and experimentation centres throughout France and across the world. Every month, Réussir Fruits & Légumes provides its 8,000 readers with over 150 technical and scientific articles, as well as reports, surveys and testimonials. Réussir Fruits & Légumes also has a free newsletter and releases information on its website
Réussir Fruits & Légumes is published by Publications Agricoles, which also publishes Eurofresh magazine (a bi-monthly journal for the international trade and distribution of fruit and vegetables) and Asparagus World, a 100% asparagus magazine.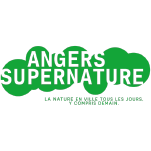 ANGERS SUPERNATURE
Did you know ?
The particular history that connects the City of Angers to plants can be traced to at least the XVth century, beginning with the introduction and adaptation of Mediterranean plants by the King René.
Those roots still live on today: Angers, "Plants Capital" not only benefi ts from an extraordinary quality of life as the first green city of France, but also concentrates every segment of the horticultural sector including education and training courses, production, research, innovation etc.
On the opportunity of the hosting and organization of the International Horticulture Congress (IHC), Angers will outline its expertise, stakeholders and plants related projects : urban development, smart territory, citizen engagement… Come and get to know more about it at our Angers Supernature stand.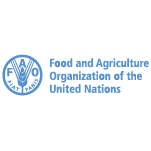 FAO
The Food and Agriculture Organization (FAO) is a
specialized agency of the United Nations that leads
international efforts to defeat hunger. Our goal is to achieve
food security for all and make sure that people have regular
access to enough high-quality food to lead active, healthy
lives. With over 194 member states, FAO works in over 130 countries worldwide. We believe that everyone can play a
part in ending hunger. Join us in creating a world without
hunger and poverty.