John Giles, Promar International, UK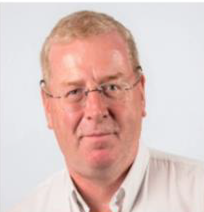 John is a Divisional Director of Promar International – the agri food value chain consulting subsidiary of Genus plc. He graduated from the University College of Swansea in 1981 with a BSc Econ degree. John has now worked with Promar International extensively throughout the UK and in some 60 other countries on fresh and processed horticultural and other
food marketing and related assignments.
In the horticultural sector, he has worked on assignments connected totemperate, tropical and sub tropical crops and on projects in the fresh, dried, canned and juices sectors of the market(s). This includes work in the UK and rest of the EU, the US, Canada, Australia, Turkey, Chile, Peru, Brazil, China, India, Myanmar, Thailand, Indonesia, the Philippines, throughout the Middle East, the Caribbean, Kenya, South Africa, Nigeria, Russia, the Ukraine, Mexico and the Pacific Rim. Typical assignments have included: market research and consulting, value chain assessments, export development, sustainability issues.
John is also the President of the UK Chartered Institute of Marketing's Food, Drink and Agriculture Group and a past Chair of the UK Institute of Agricultural Management. John is a Visiting Lecturer at both the University of Reading, one of the top 10 agri food universities in the world and at the Royal Agricultural University of Cirencester. He is also the Chair of the Organising Committee of the City Food Lecture (held in London on an annual basis and organised by 7 City based livery companies involved in the agricultural and food sector). John has spoken and helped organise numerous agri food conferences, seminars and other events in the UK, Ireland, Spain, France, Poland, Germany, Russia, Chile, SA, Australia, NZ, Mexico, the US and Canada.