Relive the 31st International Horticultural Congress (IHC2022) via the replay fonction on the IHC 2022 app.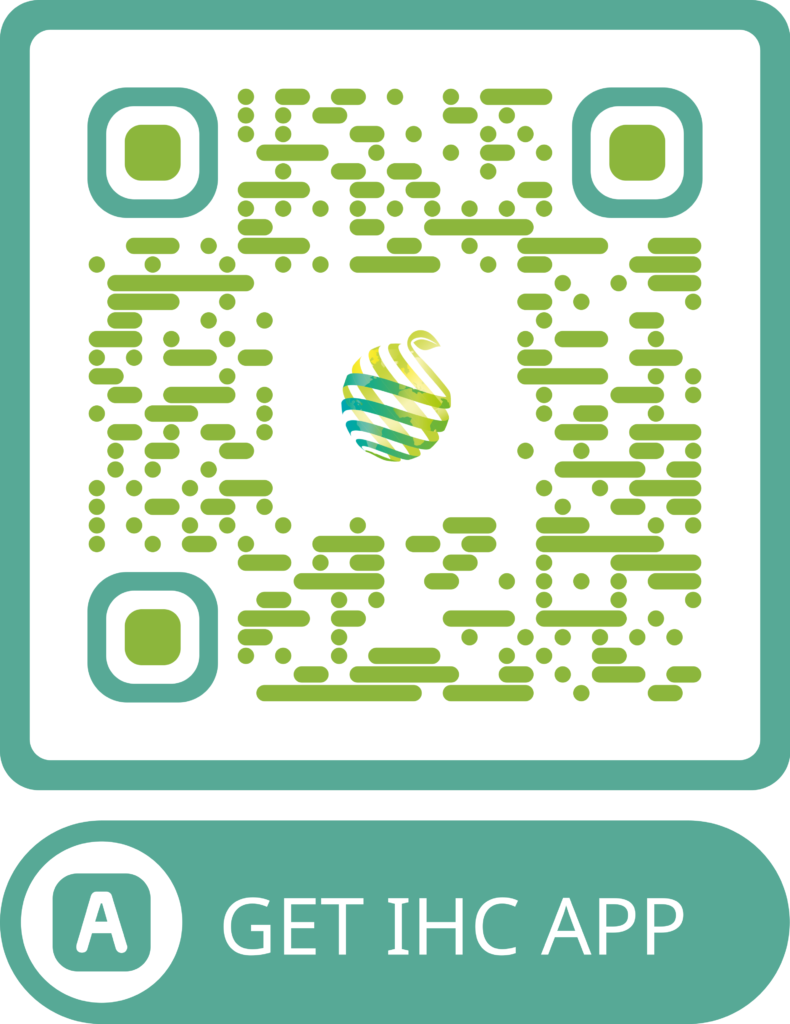 Follow the link to the web app : https://app.ihc2022.org/event/ihc-2022
TO LOGIN with email, with Or WITHOUT an account :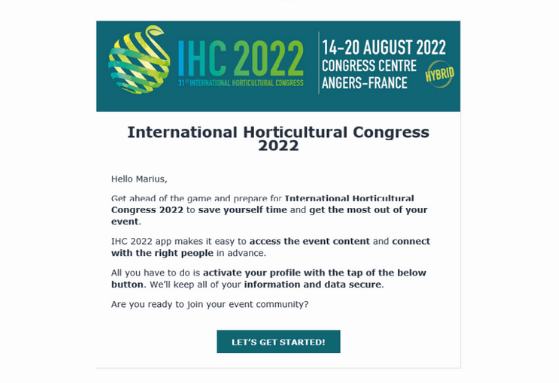 LOGIN / EMAIL
You received an e-mail with a button redirecting to a login page. Your account is precreated. A window will then suggest that you create a password for your account.
You can also scan the QR code to access the mobile app.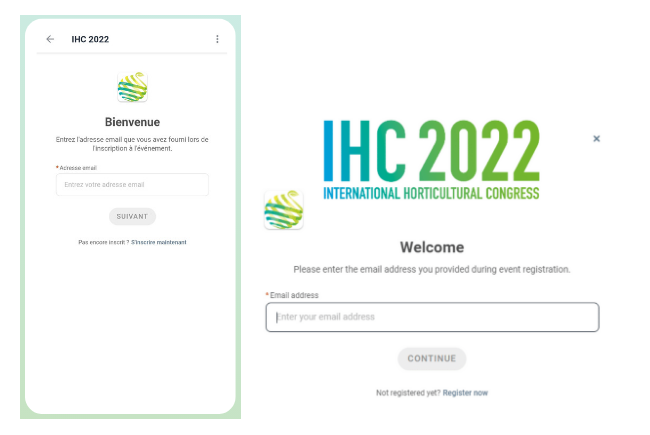 LOGIN / PLATEFORM (With an account)
Enter the E-mail you used to register for the event.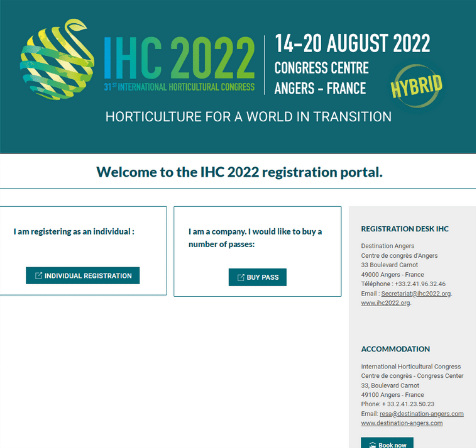 LOGIN / PLATEFORM (Without an account)
1 - Go to https://ihc.site.calypsoevent.net/ and click on "individual registration"
2 - Click on "Creating your account"
3 - Simply register with the email address you prefer, and set a password.
Virtual registration  includes : 
Admission to the full online congress programme, all oral and poster presentations
Admission to the meeting hub to connect with other delegates
(match making)
Admission to live polls and Q & A chat functionality within each session
Access to all exhibitor presentations to view their videos and marketing material
View all sponsors and their videos and brochures
Symposium programme and Book of Abstracts
1 volume of Acta Horticulturae  (electronic version) 
The possibility of submitting an e-poster only