Applications for ihc 2022 grants are now closed
Acceptance of grants : March 1st 2022
Final registration : March 30th 2022
The following organizations and foundations joined efforts to award grants to attend the 31st International Horticultural Congress, taking place in Angers, France (14 to 20, August 2022)
They allow support the participation of PhD students, post-docs, researchers, lecturers and engineers to participate in IHC2022.
The grants and eligible expenses (registration, transport, accommodation) depend on the situation of candidates. More information on the conditions and requirements below.
---
---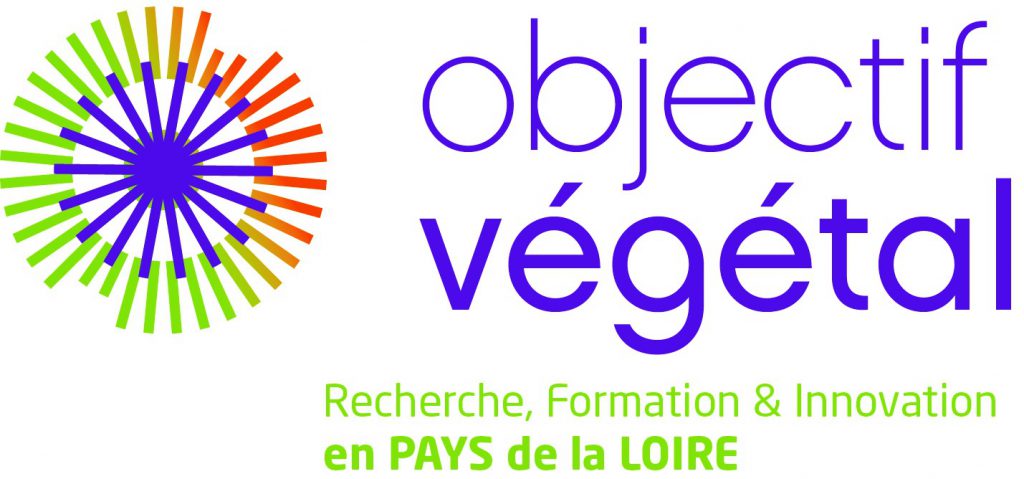 Overview of the Objectif Végétal program
The Research, Education & Innovation program "Objectif Végétal", is a regional initiative established by the Pays de la Loire Regional Council that involves teaching and research institutions as well as the international French cluster Végépolys Valley. It has been financially supported by Regional and Local authorities and the European Regional Development Fund since 2014 to reinforce the visibility and attractiveness of the regional centre for education and basic research in Plant Science, to boost collaborations with companies and reinforce the processes of economic valorization of research findings, and to develop international partnerships (for additional information: http://www.objectifvegetal.univ-angers.fr/en/index.html ).
In line with this ambition to become a European excellence centre for horticulture and seed production, the steering committee of Objectif Végétal has decided to support the organization of IHC 2022 by providing fellowships to young European scientists that intend to participate to one of the 25 proposed symposia. These fellowships will cover the registration fees and travel charges up to 1 000 € per fellowship.

Overview of the University of Angers Foundation
The University of Angers Foundation has been created in 2018 in order to strengthen interactions between the academic and socio-economic communities at the local and regional levels. Its objectives are to set up new chairs on a partnership-based approach and to support targeted actions to increase the University legibility. The University of Angers Foundation commitments are to develop research activities and pedagogic innovations, to favor professional integration and student success, to transfer knowledge to citizens and to increase the international recognition of the university (https://fondation.univ-angers.fr/la-fondation/). In line with these ambitions the University of Angers has decided to support the organization of IHC 2022 by providing fellowships to young scientists enrolled at the University of Angers that intend to participate to one of the 25 proposed symposia. These fellowships will cover the registration fees for the congress.
Award criteria
Fellowships will be awarded to young scientists enrolled at the University of Angers (PhD and MSc students) working in the field of Horticulture. European students from other countries are not eligible for these fellowships and are encouraged to apply for fellowships provided by the Program "Objective Végétal". Submitting an abstract is mandatory for applicants.
Documents required: copy of the student card, copy of the abstract submission confirmation
The national institute of higher education for agriculture, food and the environment (Institut Agro) is committed to driving agro-ecological, food, digital and climate change transitions through its contributions in training, research, innovation and support for agricultural technical education. Institut Agro includes several campuses in France.
The mission of the Institut Agro Foundation is to support the influence of Institut Agro, to encourage the implementation of innovative educational projects, to promote the advancement of scientific research and to encourage the social opening and internationalization of Institut Agro.
The objectives of the foundation are to develop Institut Agro 's training-research-innovation activities by building thematic partnership chairs with professionals to generate new knowledge and concrete applications, to increase Institut Agro's international influence by promoting the mobility of its students and staff and by increasing the number of foreign students enrolled in its courses, and to to attract the best students to Institut Agro, whatever their background and origin, in its selective programs.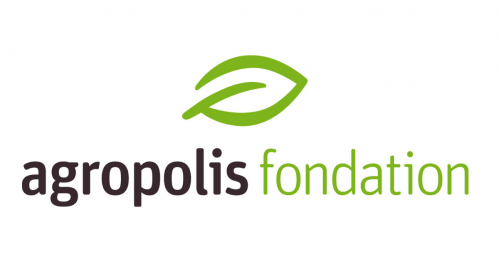 Agropolis Fondation is a French scientific foundation which promotes, through research and higher education, the development and sharing of knowledge in the service of stakeholders in agriculture and sustainable development.
Our objectives:
To support scientific dynamics in terms of research, training and innovation by promoting interdisciplinary and integrated approaches;
To promote international scientific cooperation and partnerships with relevant stakeholders;
To facilitate collaboration with socio-economic actors through action research, co-innovation, knowledge transfer..
---
---