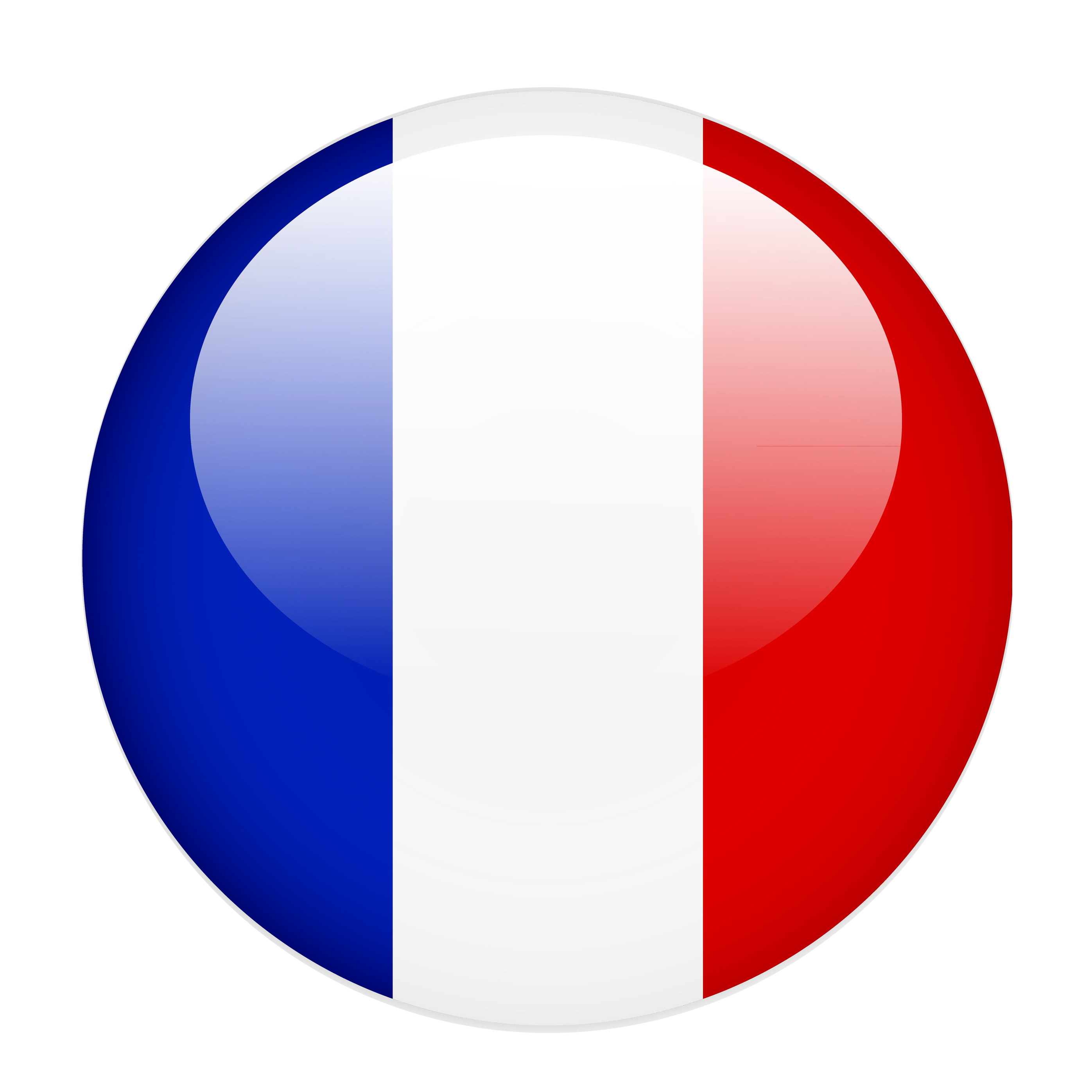 This year, France is hosting the International Horticultural Congress of the International Society of Horticultural Sciences (ISHS), a major event which takes place every four years and is the largest gathering of horticultural science and the plant industry in the world. This 31st edition should contribute to the emergence of new cooperations between research, education and industry on a national and global scale.
See you from 14 to 20 August 2022, in Angers.
WHY COMe?
+ 100 countries
+ 2.500 participants
every 4 years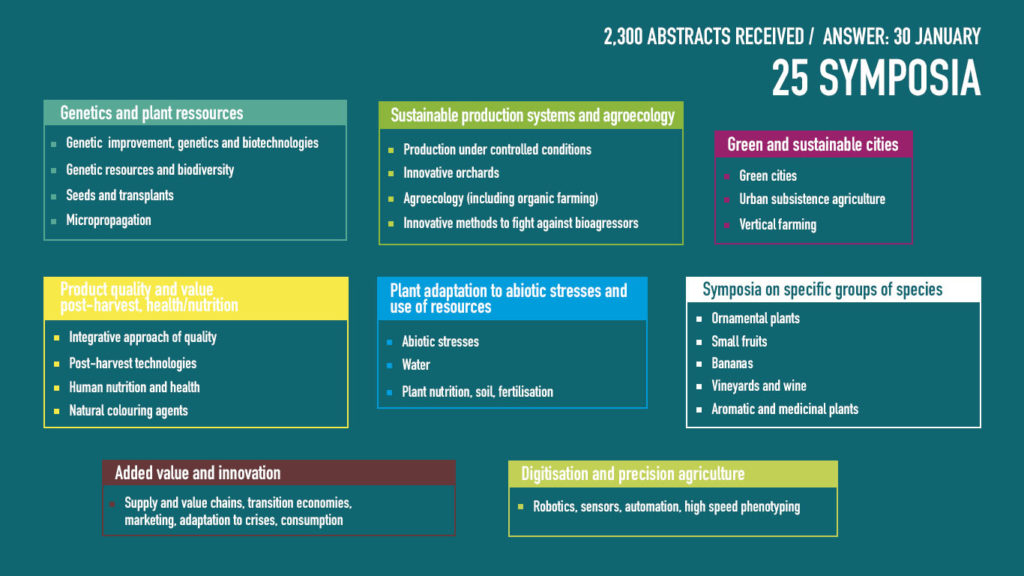 During the week: plenary sessions, 25 symposia, workshops, networking, exhibitions, technical visits, social program. This 2022 edition is really dedicated to professionals to encourage discussions among researchers and companies about common problems, the latest discoveries and solutions for the future.
The IHC Congress is coming back to France for the 2nd time (1st edition in 1958, in Nice). The last two editions of IHC took place in Brisbane (2014) and Istanbul (2018).
Specialised plant science, an essential science of life! Specialised plant science exists to develop and maintain human knowledge, skills and biological resources in support of industry and environmental improvement.
Come and discover the latest research advances from around the world.
A unique opportunity to network with research, education and industry players from around the world.
3 OFFERS FOR THE PROFESSIONALS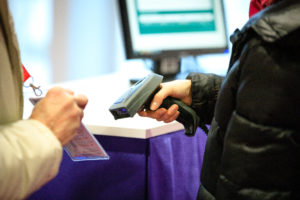 Full pass
6 days
(14-19 August 22)
FULL PASS 6 DAYS
from €745 tax Excl.
Recommended for R&D departments
Access to all the congress sessions
(plenary, symposia, workshops and
networking)
The congress kit including the
programme, the book of summaries
and your badge
Access to the web and mobile
matchmaking IHC2022 application
Access to the exhibition
Opening ceremony and dinner gala (Sun
14 August 2022)
Convivial evening (Wed 17 August 2022)
Coffee and tea breaks
All Acta Horticulturae volumes
Membership to ISHS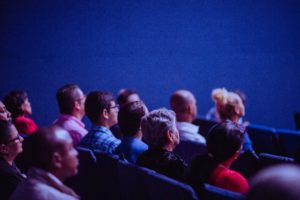 Pass Side event
1 day
(17/18 August 22)
SIDE EVENT
1 DAY PASS ( One morning of your choice + Technical tour on the 17th Afternoon )
€200 Tax Excl.
A mix of sessions and visits
Access to the symposia and Plenary sessions of either Wednesday or Thursday morning, including those translated into French
Access to the exhibition during the week
Technical tour, Wednesday afternoon – free choice
Friendly evening after the technical tours (Wed 17 August 2022)
The congress kit including the programme, the book of summaries and your badge
Coffee and tea breaks
Access to the web and mobile matchmaking IHC2022 application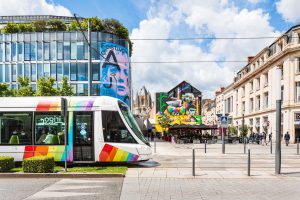 Learning expedition «Agriculture and Plants in the City»
2 days 1/2
(17-19 August 22)
LEARNING EXPEDITIONS
2,5 DAYS PACKAGE
€960 Tax Excl.

Study and inspirational trip to meet researchers and players of the sector
Briefing and debriefing
Access to the dedicated and plenary sessions of the Wednesday, Thursday and Friday mornings and to the Thursday afternoon workshops and /or networking sessions. – Free choice
The congress kit including the programme, the book of summaries and your badge
Access to the exhibition
Coffee breaks and catering
Technical tour on Wednesday afternoon and other visits
Meetings with researchers, elected representatives and speakers
Transport for the 2,5 days + Paris/Angers train return ticket
Friendly evening (Wed 17 August 2022) and Gala dinner (Thur 18 August 2022)
2 hotel nights ***
In partnership with Agri City Info, VEGEPOLYS VALLEY and the City of Angers