TOUR 14 : DIVERSITY AND PRODUCTION OF ORNAMENTALS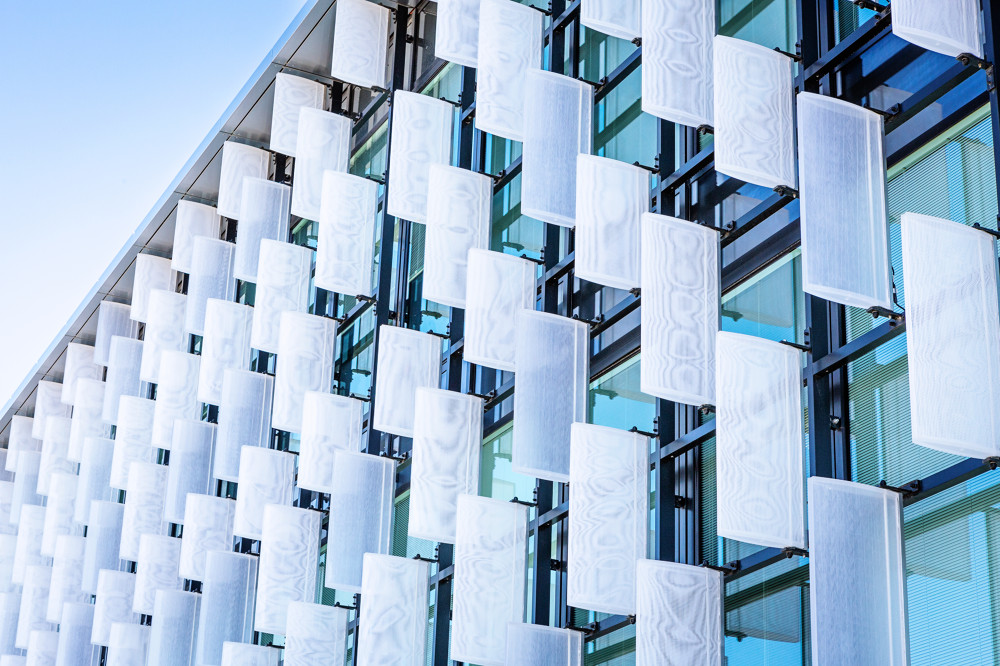 TECHNICAL TOURS ON WEDNESDAY, AUGUST 17th 2022 PM :
Booking is required and the number of participants per tour is limited.
The closing date for booking technical tours is June 15th 2022. Late booking may be possible, subject to availability.
The tour includes 2 visits.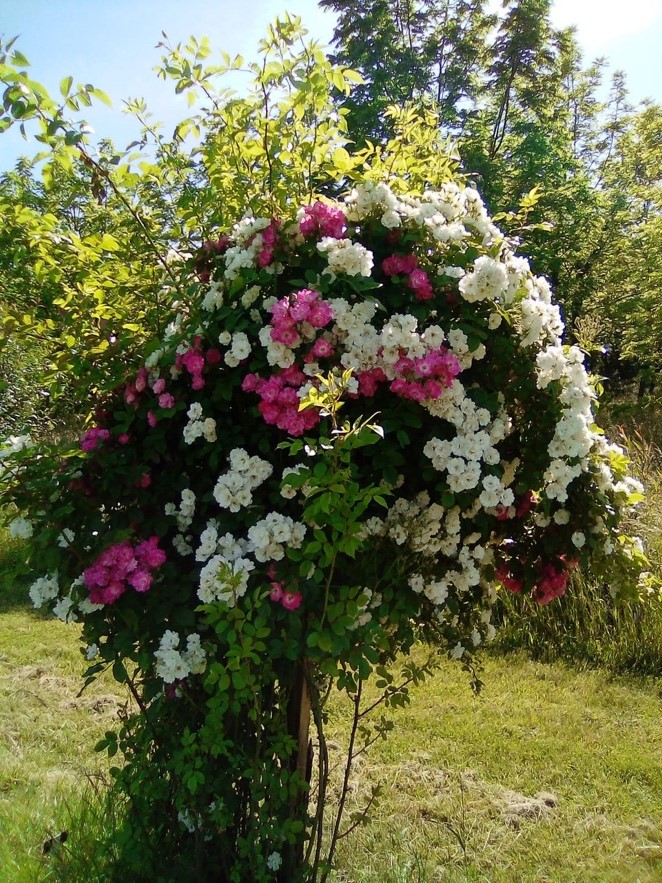 Genetic diversity of roses
Participants will discover the large diversity in the genus Rosa with more than 3000 accessions displayed. The conservation of genetic resources as well as their valorization through nursery activity will be discussed. The research activity of IRHS on rose genetic diversity about the impact of natural selection and human selection will be presented. This visit will show the relationship between private collections and public research.
About IRHS - The Research Institute of Horticulture and Seeds (IRHS) is a research unit created in Angers in 2012, under the auspices of INRAE, Institut Agro Rennes-Angers and the University of Angers to develop research projects on quality and health of horticultural crops and seeds. The GDO team (Genetics and Diversity of Ornamental Plants) focuses on the genus Rosa to produce fundamental research on genome evolution and genomics of ornamental traits. For more information: https://www6.angers-nantes.inrae.fr/irhs_eng/IRHS/Genetics-and-Diversity-of-Ornamental-Plants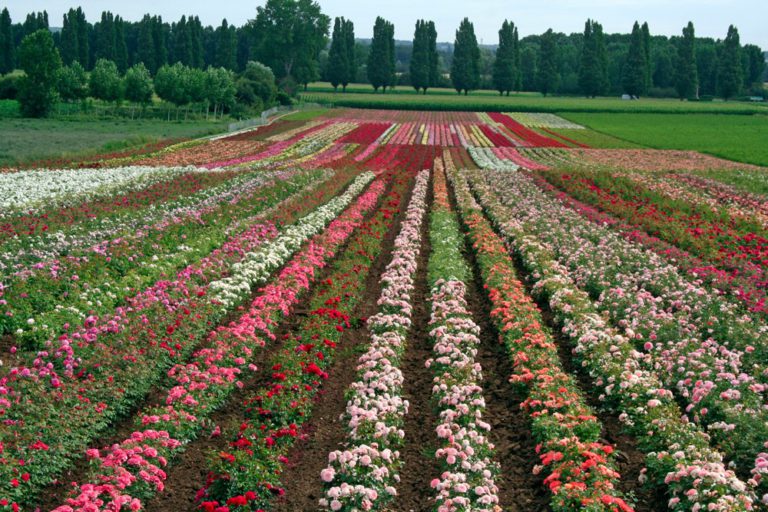 Production of garden roses
The production methods of quality roses will be presented as well as the grafting techniques and rootstocks used in the nursery. Participants will visit roses fields. The quality policy of the company regarding the plant biology, production sustainability and certifications will be explained.