XII INTERNATIONAL SYMPOSIUM ON BANANA : CELEBRATING BANANA ORGANIC PRODUCTION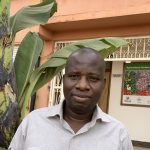 Dr. Walter Ocimati, Alliance of Bioversity International and CIAT, Uganda
Scientist on Production Ecology and Resource Conservation, his work focuses on banana/plantain agronomy and pest and disease management in the East and Central African region.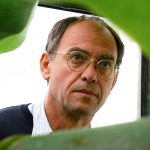 Dr. Thierry Lescot, Cirad, France
Agronomist working with banana & plantain, he is specialized on agronomy and cropping systems, varietal diversity, agro-ecology, pests and diseases management, etc. in multiple tropical countries and with multiple publications and expertises.
SCIENTIFIC COMMITTEE
Ajambo Susan, Uganda ; Blomme Guy, Ethiopia ; Normand Alain, France -Afrique ; Taulya Godfrey , Uganda ; Daniells Jeff, Australia ; Pattison Tony, Australia ; Dawson Carolina, France - Peru ; Legreve Anne , Belgium ; Lassois Ludivine, Belgium ; Tixier Philippe, France ; Roux Nicolas, France ; Salmon Frédéric, France ; Risède Jean-Michel , France ; de Lapeyre de Bellaire Luc, France ; Brat Pierre, France ; van der Waal Hans-Willem, Netherlands ; Fabrice Declerck , France ; Sauvadet Marie, Guadeloupe ; Bolaños Martha, Colombia ; Borges Ana Lucia , Brazil ; Dita Miguel, Colombia ; Sandoval Jorge, Costa Rica ; Rojas Juan Carlos, Peru ; Gandini Gustavo, Dominican Republic ; Dorel Marc, Guadeloupe ; Staver Charles, USA ; Coulis Mathieu, Martinique
CALL FOR ABSTRACTS
This symposium will focus on organic production: challenges and opportunities for productivity, competitiveness and certification faced with phytosanitary threats and climate variability.
The following topics will be developed during the symposium :
• Current strategies that have emerged in organic production - input, simple ecology, integrated ecology and the challenges for their expansion and improvement; sharing experiences of producers and synthesis of the state of organic bananas in the world;
• Advances and challenges in organic production such as water and nutrient management, plant health, carbon balance, climate variability, etc.
• Current status of pests and diseases both present and absent and their management options;
• Compatibility between the different certification labels (Organic, Fair Trade, Rainforest, Global Gap, others) and future trends;
• Applicability of production advances and certification of organic bananas in other sectors - conventional bananas for export, bananas and bananas for the domestic market, niche bananas for export, conversion to organic.
PRE-SUBMISSION BY EMAIL
Before submitting your abstract to the electronic submission tool (ROSA) you must submit your abstract by email to Karen Lehrer ( k.lehrer@cgiar.org) by November 1st, 2021. Once your abstract has been reviewed (pre-submission process), you will be instructed to submit it to the online system.
IMPORTANT: Please be sure to put "Abstract submission" in the subject of your message and include your contact information in the footer or signature of your email message. In the header of the Word file, please be sure to indicate to which subject area your abstract pertains and whether you intend your paper for oral or poster presentation.