VALUE ADDING AND INNOVATION MANAGEMENT IN THE HORTICULTURAL SECTOR
XX International Symposium on Horticultural Economics and Management
VIII International Symposium on Improving the Performance of Supply Chains in the Transitional Economies
III International Symposium on Horticulture Economics, Marketing and Consumer Research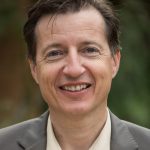 David Neven, FAO, Italy
Senior Economist in the Food Systems and Food Safety Division (ESF) at the Food and Agriculture Organization of the United Nations (FAO). Based in FAO's headquarters in Rome, Italy, David coordinates conceptual development and provides technical guidance to FAO's field program in the area of sustainable food value chain development.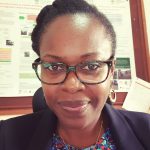 Syndhia Mathé, Cirad, Ghana
Senior economist specialized in the assessment of Agricultural Innovation Systems (AIS). She currently works at the French Agricultural Research Center for International Development (Cirad) and is hosted as a visiting scientist by the Science & Technology Policy Research Institute (CSIR-STEPRI) in Accra, Ghana. She has a strong experience of strengthening AIS to support the development of more inclusive and responsible food and production systems in Southern countries.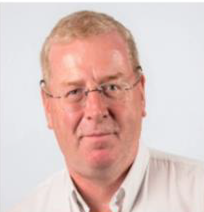 What does "good" look like in UK horticultural & food supply chains?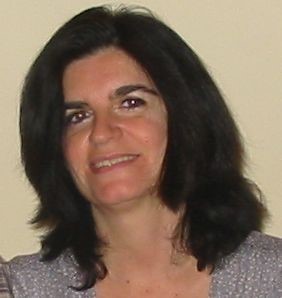 Organisation and performance of horticultural chains in the global South
SCIENTIFIC COMMITTEE
Germain Pichop, USA ; Paule Moustier, France ; Paul Dontsop , Congo ; Eric Fofiri, Cameroon ; Divine Foundjem Tita, Cameroon ; Laurent Parrot, France ; Euphrasie Angbo, Ivory Coast ; Thomas Reardon, USA ; Franck Galtier, France ; Armelle Mazé, France ; John Giles, UK ; Sylvain Ricaud, France ; Guillaume Soullier, Ghana ; Giang Duong, Italy ; Ludovic Temple, France ; Daniel Adu Ankrah, Ghana
CALL FOR ABSTRACTS
The horticultural sector is challenged by three main issues. The first challenge is the evolution of market demands towards products with better sanitary quality (reduction of pesticides, nutritional attributes, health, organoleptic quality) but also new criteria of proximity in food value chains. The second challenge concerns the societal demand for responsible value chains and thus the need for assessment of the environmental and social impacts of production, trade and consumption activities of horticultural products. The third challenge, in the light of the current health crisis is to strengthen stakeholders capacity to adapt to emergencies that may arise from sudden crises (health, climate, economic).
These challenges are transforming innovation processes in the horticultural sectors. This symposium will examine how horticultural innovations are renewed, accompanied and evaluated in order to achieve sustainable transformation of the sectors from an ecological, economic and social point of view. The symposium proposes to explore how new norms, standards, development indicators and societal expectations evolve and the effect of these evolutions on the innovation processes in horticultural sectors, in terms of new technologies, organisational changes between sector actors, globalisation/localisation of value chains, coordination between actors of the sector and other stakeholders. The aim is to illustrate, through concrete situations from Northern and Southern countries, how new challenges transform the conditions for the emergence, the design, implementation and impact assessment of innovations in the horticultural sector.
We encourage submissions of scientific papers on three themes:
• The emergence of a new reality - The first theme will question how the challenges mentioned structure new opportunities and constraints in the transformation of standards, regulations (regulating production conditions; product recycling exchanges) or standards of practices (evaluation methodology, Life Cycle Assessment, collective approaches.). The term "standards" is taken in a broad sense to include product quality, technical processes, production conditions and new certification schemes.
• Adapting to the new reality - The second theme will examine how companies and actors in the sector are adapting to the evolution of new challenges in the local and global food systems in terms of investments in new products, markets and territories, organisational changes between actors in the sector (producers, processors, distributors, consumers) or among actors in the sector and other stakeholders: local authorities, researchers, NGOs, civil society. This theme includes the reconfiguration of innovation systems in the horticultural sector in terms of new coordination and support mechanisms and emergence of new players.
• The sustainability impacts of the new adaptation strategies - The third theme will focus on how the adoption of different innovations (technological, institutional and organisational), which will have to be qualified in terms of intensity of adoption, impact on the horticultural sector including greening of practices and processes, social inclusiveness and reduction of inequalities, fair distribution of added value, competitiveness of the sectors and resilience to shocks.
The symposium encourages the presentation of papers by researchers, who have analyzed the three themes above from a range of perspectives (economics, sociology, geography, law, anthropology, business, …), especially as part of multi-disciplinary teams, as well as by practitioners, and public and private sector actors who have designed and implemented adaptation strategies in this area.