DAY TOUR 3 : HORTICULTURE IN THE URBAN AND PERIURBAN AREA OF NANTES

Horticulture in the urban and periurban area of Nantes
on Saturday August 20th 2022
7:30 - Departure from Angers to Nantes by bus (1-hour drive)
Participants will be accompanied by a bilingual tour guide during their trip.
8:30 - TECHNICAL VISIT: PARKS AND GARDEN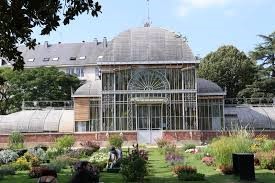 Visit of real nature corners in the heart of the city, such as the Jardin des Plantes (botanical garden) and its internationally renowned collections or the Parc de Procé. With more than 100 green spaces in the city, you will inevitably find a park or garden within 500m in Nantes.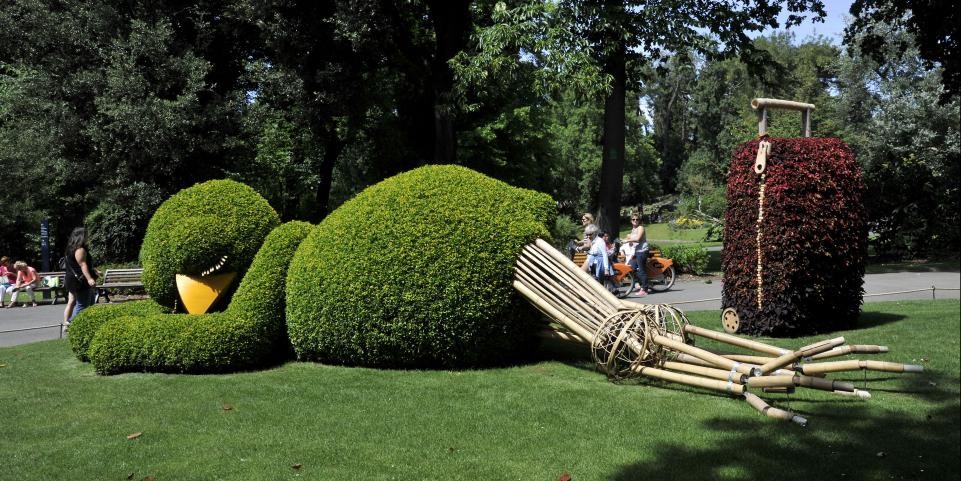 Le jardin des plantes
With 7 hectares of greenery in the city centre, more than 10,000 living species, 800 square metres of greenhouses and more than 50,000 flowers planted each season, the Jardin des Plantes de Nantes, which has been awarded the Jardin Remarquable label, is one of the four major botanical gardens in France.
Le jardin extraordinaire – The amazing garden
The Extraordinary Garden is distinguished by its incredible wealth of plant life. Exotic species - tree ferns, banana trees, papyrus, lotus, etc. - The garden is open to the Loire River. With its 25-metre waterfall, its staircase on the side of the cliff, its walkway punctuated by seven lookouts offering breathtaking views and its climbing courses, this 101st public park in Nantes has become one of the most attractive in the metropolis.
13:00 - LUNCH IN NANTES
Enjoy a typical French lunch. Starter, main course and dessert, a glass of wine, coffee & tea.
15:00 – GUIDED VISIT OF LES MACHINES DE L'ILE
"Les Machines de l'Île" is an unprecedented project. A product of François Delaroziere and Pierre Orefice's collective imagination, it is the only place where you'll find Jules Verne's "Invented Worlds," the mechanical universe of Leonardo da Vinci, and Nantes' industrial history, all on the exceptional site of the city's former shipyards.
During the visit, the machinists will explain the history and workings of these strange creatures and breathe life into the imaginary world of the Arbre aux Hérons, major project of "Les Machines de l'Île".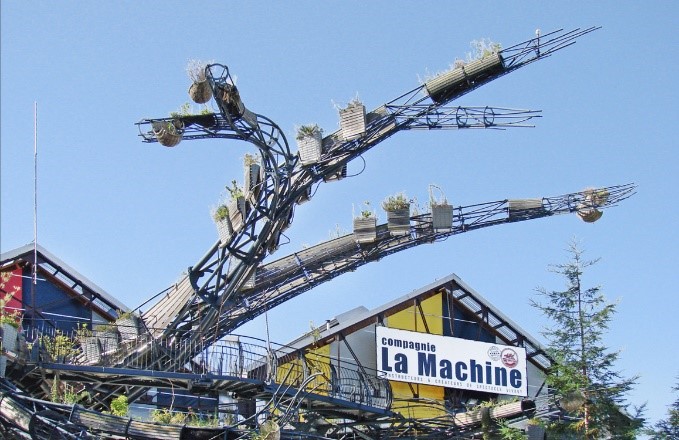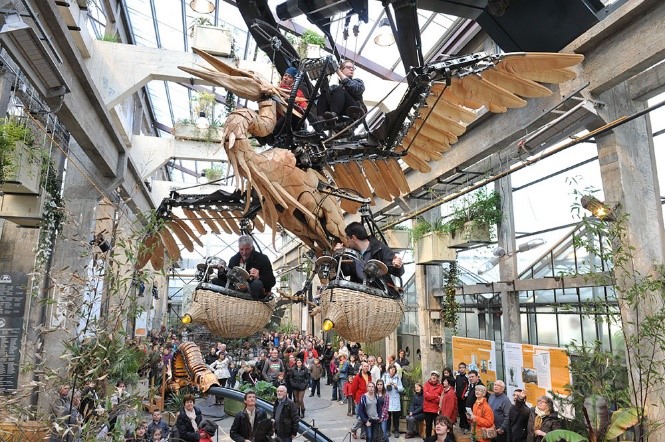 18:30 - Departure from Nantes to Angers by bus (1-h drive)
19:30 – 20:00 - ARRIVAL IN ANGERS